The recognizable AirPods from Apple have a case for charging and storage, but even that glossy white container can break. It would help if you bought a protective Air Pods case to avoid damaging it or paying for a replacement.
Thankfully, Apple's earbuds have a fantastic selection of cases, just like the iPhones, iPads, and MacBooks, they are specifically designed for. Find the top AirPods cases below, available in various price ranges and form factors.
1. Spigen Rugged Armor Airpods 3rd Generation Case: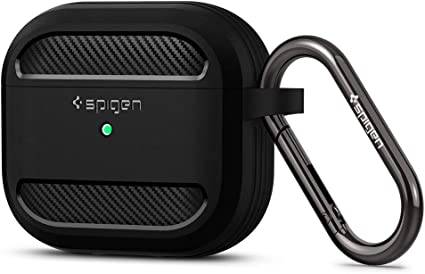 One of the best cases for defending any AirPods model is Spigen's Rugged Armor. With a reasonable price tag, it features a stylish design with high-tech, carbon fiber-like accents, a dual-layer construction, and a matte surface with a textured bumper for easier handling.
For the third-generation AirPods, the accessory comes in black, gray, and green. There are also Rugged Armor cases for earlier models of AirPods.
---
2. Elago Ice Cream Case:
The most amusing case on this list is, by far, this inexpensive one from Elago, which turns your AirPods into an ice cream bar. It has a faux stick, a keychain ring, and colorful 3D sprinkles. Additionally, you'll receive excellent defense against drops and scratches.
The case is available in the "flavors" of mint and blueberry. There are also products for the first-generation AirPods.
---
3. Elago Leather Case: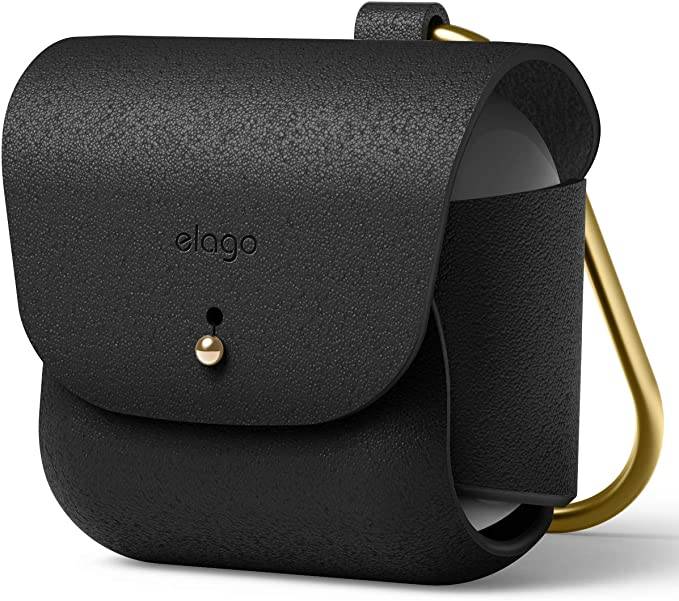 Your Apple AirPods will have a more abundant appearance and feel thanks to the Elago leather case, which is available at a price that is too good. The under $20 accessory is made of genuine leather, which will take on a distinctive patina over time. The brass closure and matching carabiner also make it a much more expensive appearance.
For the third-generation AirPods, a black or brown case is offered. There are also product variations for the original AirPods in additional color choices.
---
4. Caseology Vault for Airpods 3: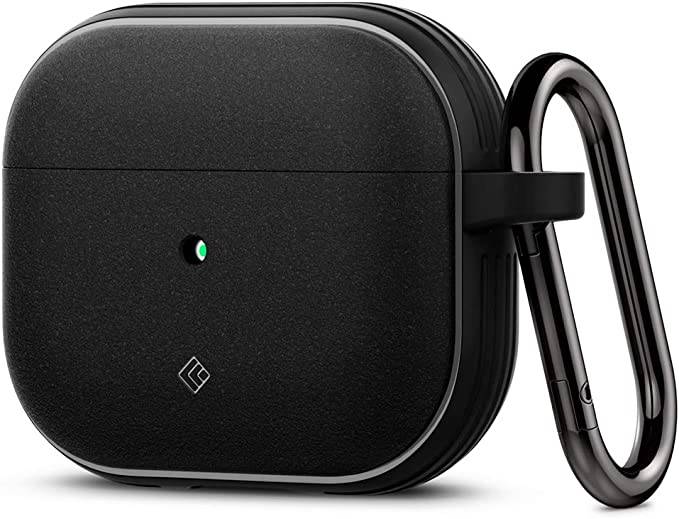 The Caseology Vault AirPods case has a straightforward, distinctly functional design with a textured surface and bumper for better grip. As its name implies, the reasonably priced accessory will protect Apple's earphones from harm.
The case, which comes in black, blue, or pink, has a detachable carabiner.
---
5. Elago Floppy Disk Case for AirPods 3rd Generation: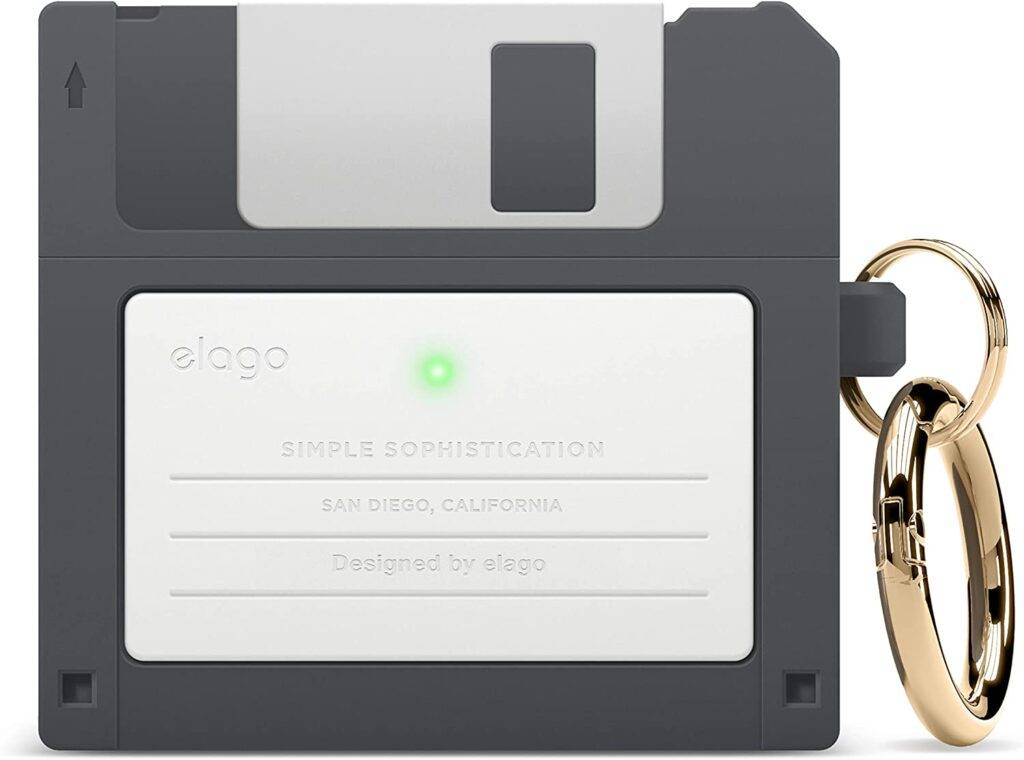 Those who love '90s technology should put this Elago floppy disk-shaped Air Pods case on their shortlist. The reasonably priced accessory will delight other nostalgic gearheads. It is offered in traditional white or dark gray, just like countless floppy disks from the past. In addition to its eye-catching appearance, the case provides reliable drop protection and support for wireless charging.
It is only possible to purchase the Elago Floppy disk case for third-generation Air Pods. Fortunately, Elago has another stylish case for original Air Pods users who enjoy retro technology.
---
6. OtterBox Case for Apple Air Pods (3rd Gen):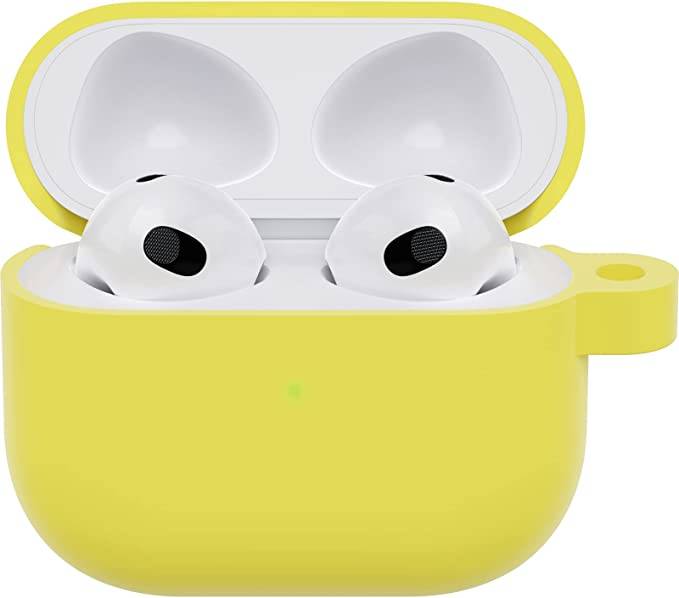 OtterBox, a brand that is synonymous with toughness, produces excellent cases for Apple Air Pods. With a subtle design and robust construction that offers superior scratch and drops protection. With a soft-touch coating for easier handling and the greatest lifetime warranty in the industry, this brand's vibrant offering stands out.
The accessory is offered in yellow, pink, lavender, blue, green, and black. Versions of the product are also available from OtterBox for the original Air Pods.
---
7. tech21 for Apple Air Pods Plant-Based Case: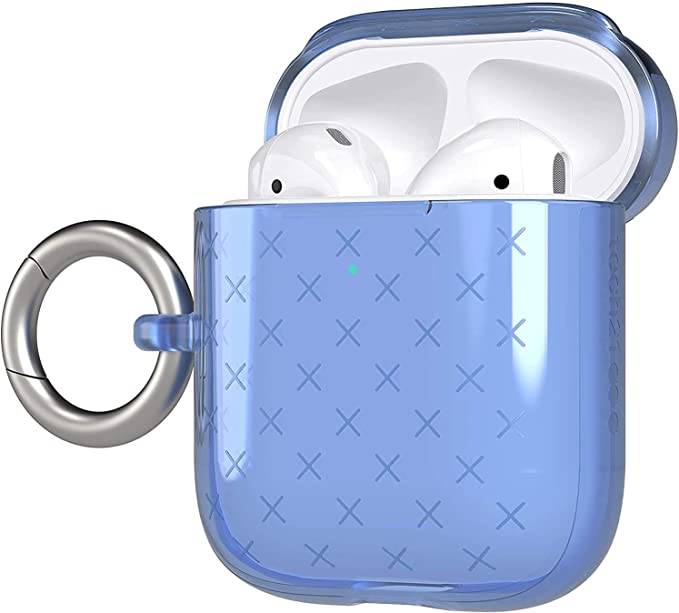 These Airpods cases have been shown in studies to protect drops from up to 12 feet (3. 6 meters). Fast-Acting: This guarantees that your phone will start each day as spotless as the day you first opened the box. The Smart protective materials are lightweight—the Apple AirPod First and Second Generations Fit in these cases.
---
8. i-Blason Cosmo Series Case: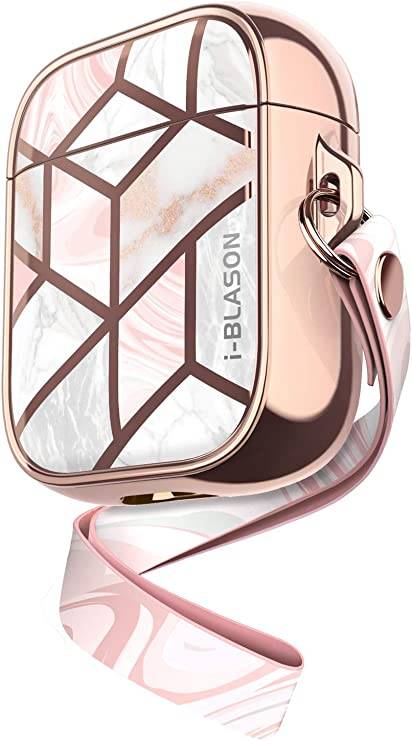 These cases for the AirPods are Adorable, portable design that is lightweight and small. To avoid the top cover coming off, make sure to install the logo on the front. They also offer wireless charging support. Impact-resistant TPU offers dependable defense against scrapes, bumps, or drops. A special PU leather wrist strap provides security against theft or loss. Suitable for AirPods First and Second.
---
9. Speck Products for Air Pods Pro 2nd Gen Case: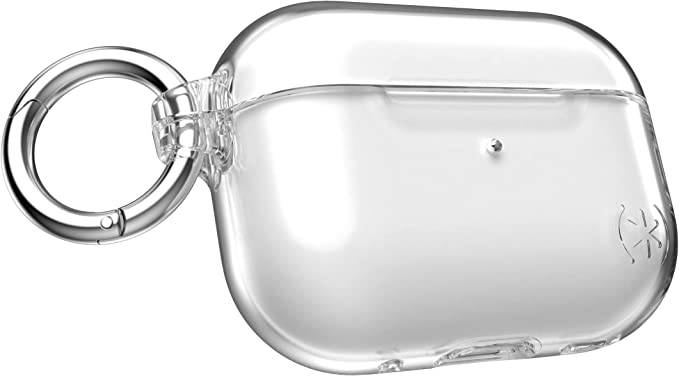 These Air Pods cases are slim, strong, and single-layered for convenient wireless charging and travel. Thank you to the Carabiner for providing a practical attachment point. The case has a two-piece design that is simple to open and does not obstruct the Air Pods Pro hinge. Up to 99%, fewer bacteria grow on it when Microban is applied. The case's anti-stretch casing prevents it from slipping off and keeps dust and debris out.
---
10. Rifle Paper Co. Airpods Pro Case: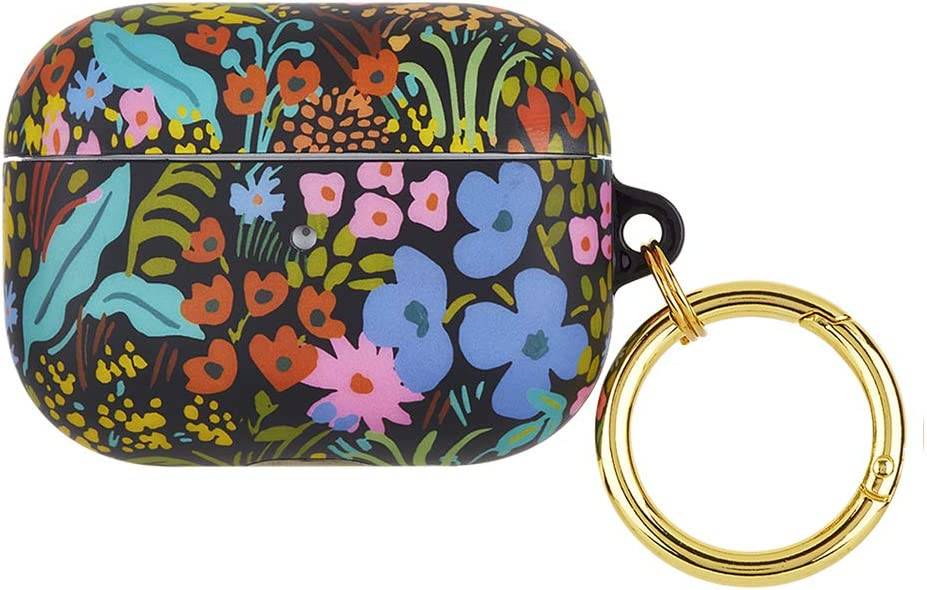 This elegant AirPods Pro case enhances your device's style and appeal. With features like the lightweight, slim, perfect fit, LED charging indicator light, and ease of installation and removal, the softshell cover for AirPod Pro with a distinctive floral print is made to be used with ease. You can insert a lightning cable directly into the device for fast charging without removing the protective case cover thanks to the design's precision cutting and molding (Airpods Charging Cable Not Included); This AirPod Pro charging case's sleek design allows all types of sensors to function properly with wireless (Qi) charging.
This shockproof case cover for AirPod Pro is made of high-quality material and offers complete defense against nicks, impacts, and bumps. Its precisely molded design prevents dust from getting inside the case, keeping the AirPods safe and looking brand-new. With the aid of a circular ring clip included with this adorable case cover for AirPod Pro, you can carry your Airpods easily by securing them to a keychain, backpack, handbag, and more; You'll never have to be concerned about losing your device.
---
11. Max Protection by ZAGG Earbud Case: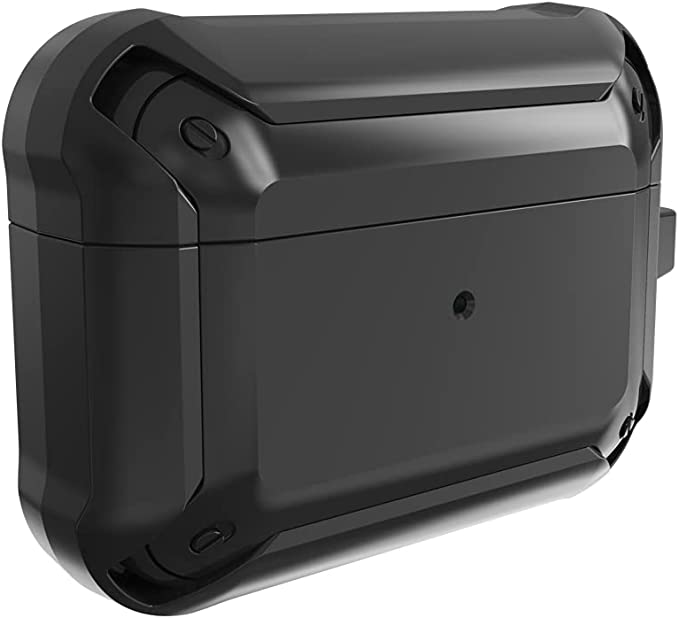 The case is lightweight with Sturdy Protection – Case guards against drops, theft, dust, and debris for your Airpod Pro. A reliable clip fastens to your bag or belt loops for simple access. AirPod Pro is protected from bumps and scratches with a durable case. These cases work with the AirPod Pro.
---
12. Tech21 EvoArt Modern Camo for AirPods Pro:

Tech21 and independent artists collaborated to create this stunning camo design. The case is dropped and scratch-resistant up to 12 feet. Smart materials that are ultra-thin and lightweight protect without adding bulk. The unique design protects your AirPods from scratches.
---