Working from home has numerous advantages and benefits, and for this purpose, desks are the best choice. Setting your tempo and avoiding stressful commutes can help you achieve a better work-life balance and general mental health. However, working from home can present its own set of obstacles. Creating a comfortable work atmosphere, for example, can be challenging if you lack the necessary office equipment. A decent workstation makes working from home more comfortable and productive.
The article overviews some of the best workstations available on the market. It guides you through designing the ideal work-from-home desk arrangement for your needs and desires at Amazon.
1. Walker Edison Ellis Modern L Shape Home Computer Gaming Desks: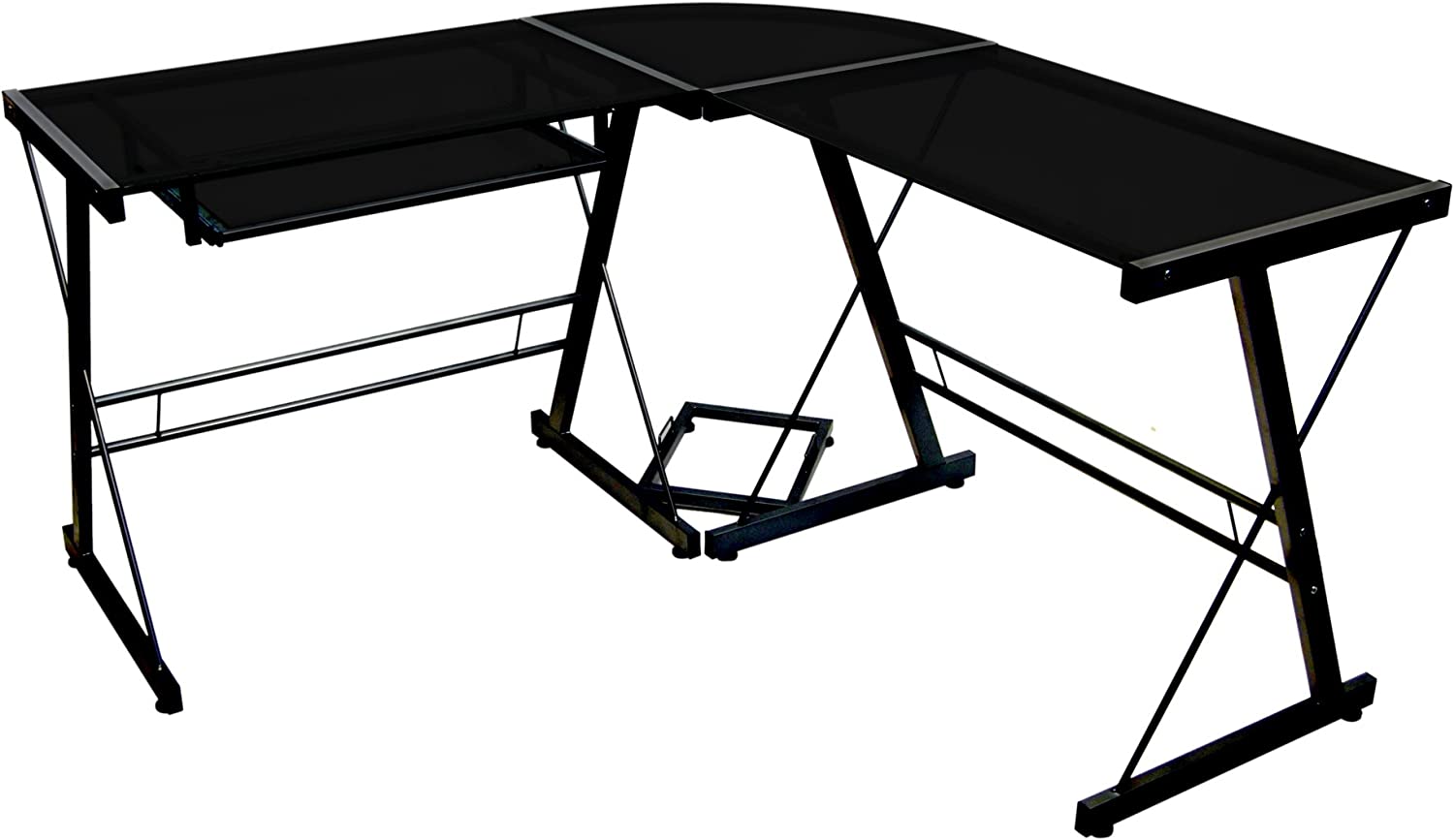 This strong steel L-shaped corner gaming desk has a powder-coated finish and tempered safety glass. Because of the L form, you may put the computer on one side and your work items on the other. The desk has a moveable keyboard tray and a CPU stand that is not attached. It has two side surfaces that can support up to 50 pounds each, a corner top surface that can support up to 20 pounds, and a keyboard tray that can handle up to 10 pounds. Tempered safety glass is used to make the desktop. You may combine two desks to accommodate several monitors and create an ideal gaming environment.
---
2. Walker Edison Secretary Hutch Wood Desks: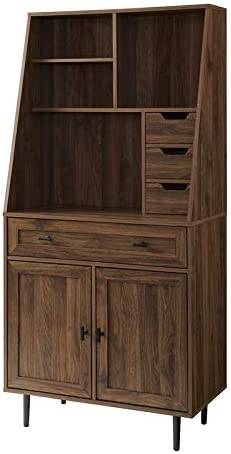 It is another appealing addition to multi-purpose rooms. This library hutch home office desk, with a hidden slide-out keyboard tray and three cubbies behind cabinet doors, is ideal for creating a workspace in the corner of a room or den.
There are also three small, unnoticeable drawers on the right and three shelves above, as well as cord management and wall-mounting hardware. In addition to the dark walnut pictured, it is also offered in a blonde wood finish.
---
3. Melissa & Doug Wooden Lift-Top Desk & Chair: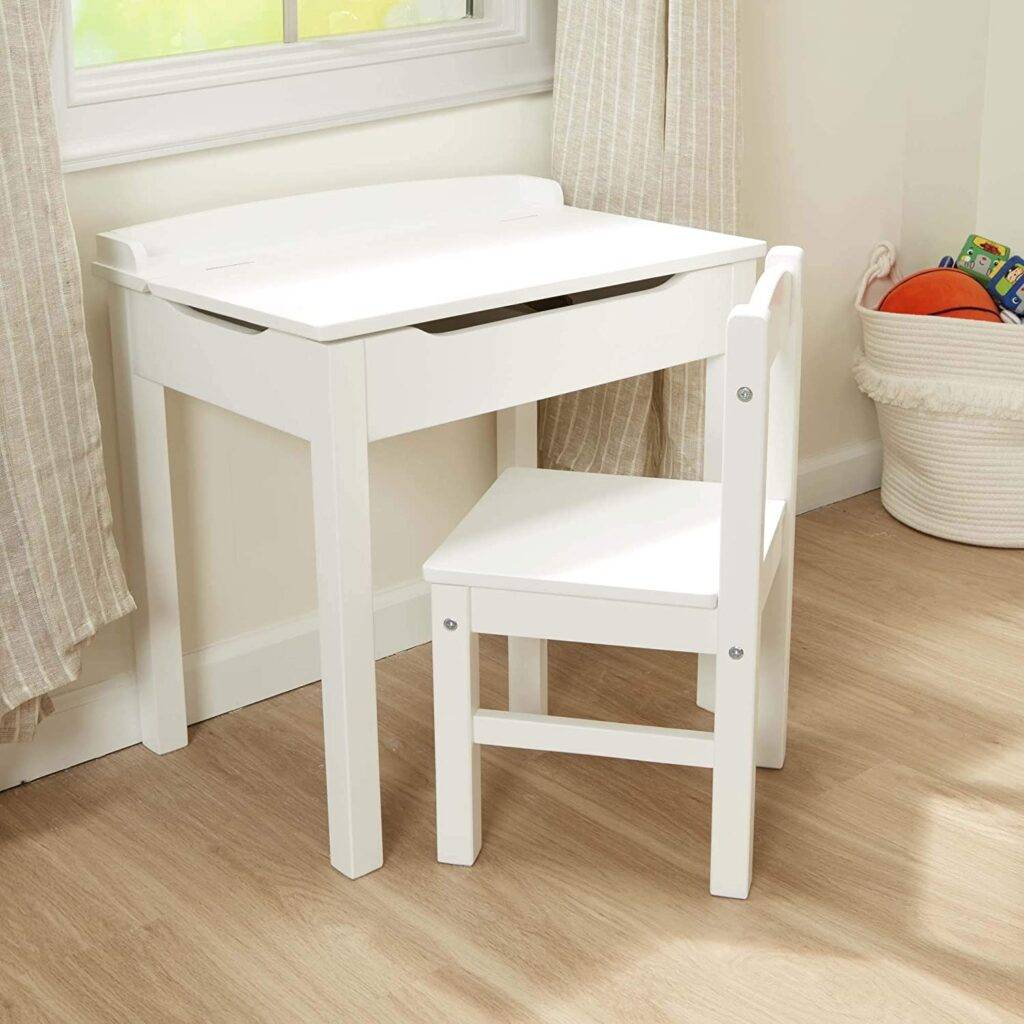 Melissa & Doug Child's Lift-Top Desk and Chair are constructed of high-quality wood. It has a white finish and wipes clean to keep it looking new. This child's desk and chair set's sturdy construction allows it to support up to 150 pounds. The desk also has a safety-hinged lid and reinforced legs that will last for years. A Phillips-head screwdriver is required to assemble the child's desk and chair set (not included). We've provided simple assembly instructions to help you get started quickly. This is an excellent housewarming or baby shower present for new parents. It can be an extra-special gift, including the Melissa & Doug Step Stool.
---
4. VECELO Corner Computer Desks For home: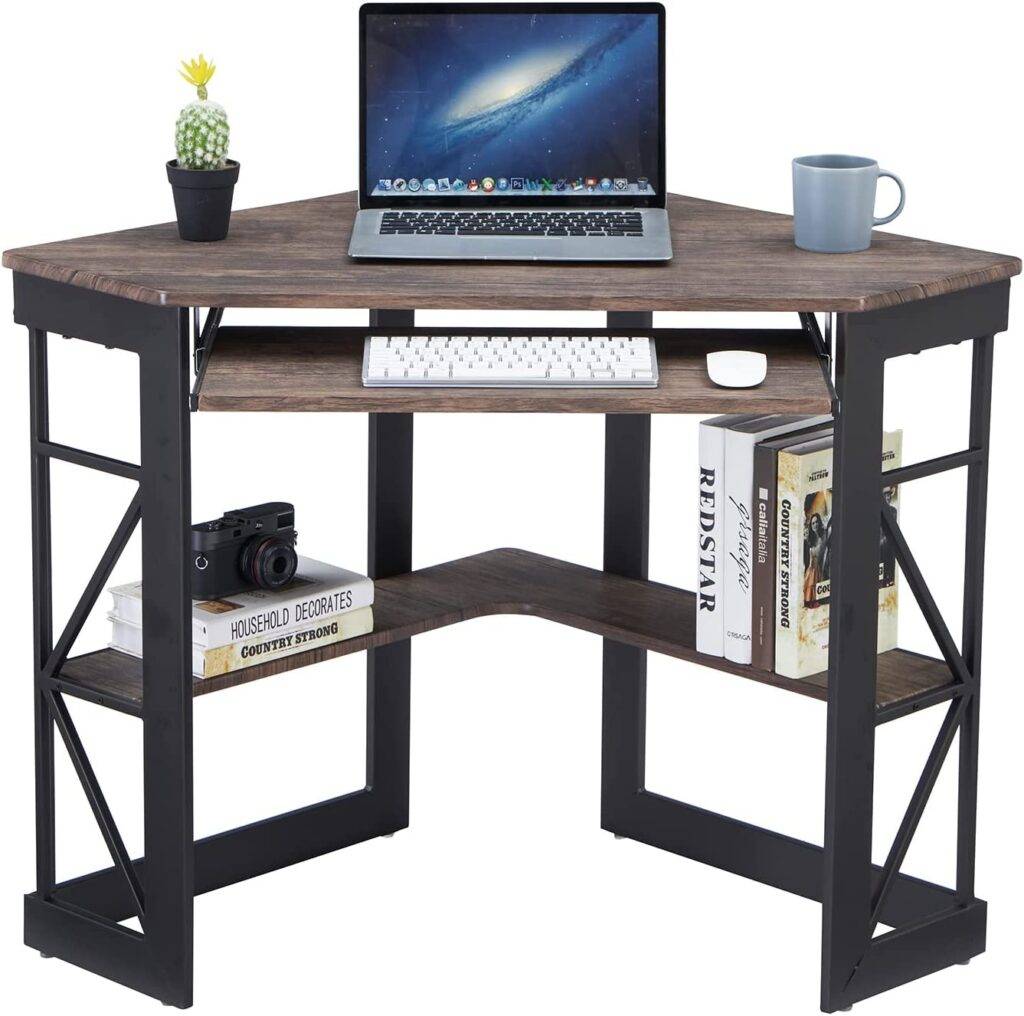 A desk with a keyboard tray and two shelves on the side gives a workspace and extra storage. It is made of high-quality MDF, which makes it sturdy and long-lasting. It gives enough durable work surfaces. Triangle design ensures stability and load capacity and would meet various daily load-bearing requirements. Not only is it a corner desk, but it is also a computer desk, writing table, and study table; retro industrial style perfectly fits the living room, and bedroom, bringing you a pleasant feeling. This corner computer desk is simple to clean thanks to its water-resistant surface and anti-dust design. It takes 20 minutes to complete with a detailed instruction manual.
---
5. BANTI Dual Motor L-Shaped Electric Standing Desk For Home: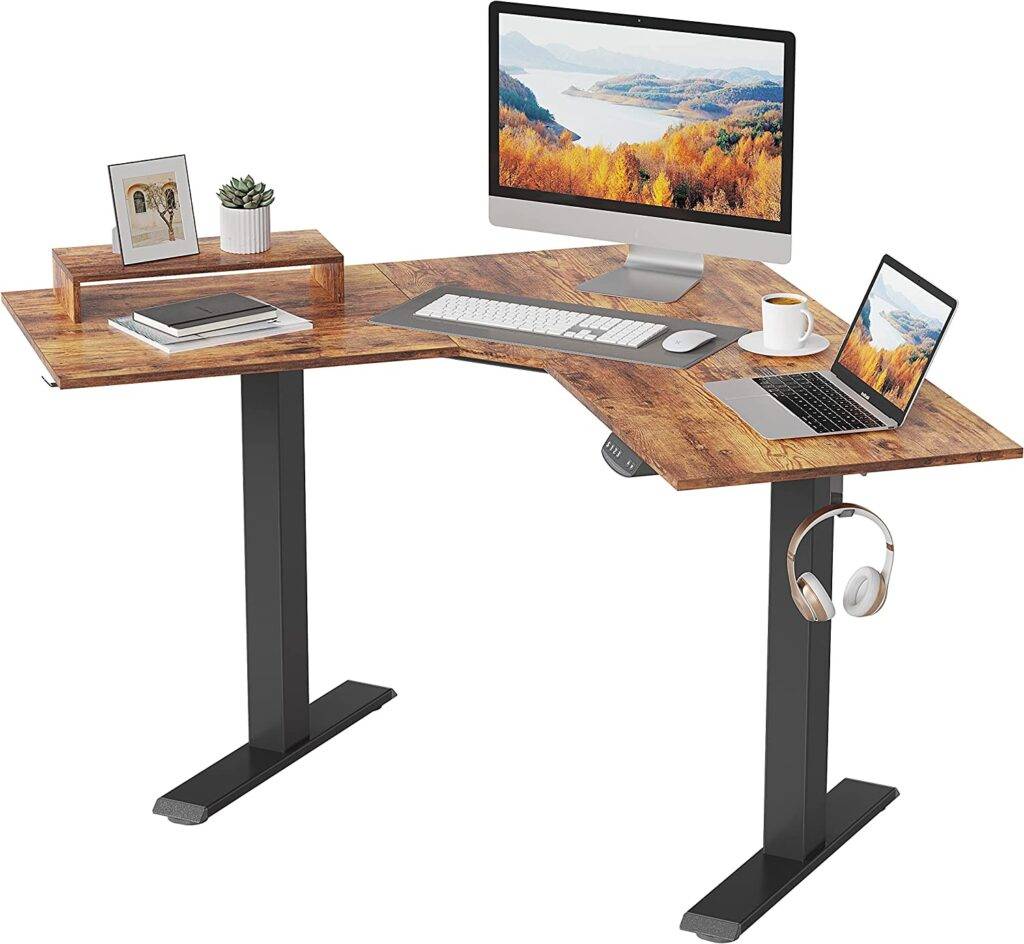 The BANTI standing desk has three preset memory buttons that allow you to customize the height from 27.6″ to 47.3″ with a collision-avoiding feature. The BANTI corner standing desk's creative 48-inch L-shaped working surface provides you with a spacious workspace. The BANTI l shape standing desk has a steel frame that can support up to 176 lbs of weight. The BANTI height adjustable desk includes a wooden stand that can be used as a monitor or storage shelf. The BANTI swivel casters rotate 360 degrees, making the standup desk mobile and protecting your floor from scratches.
---
6. Furinno Simplistic Easy Assembly Computer Desk: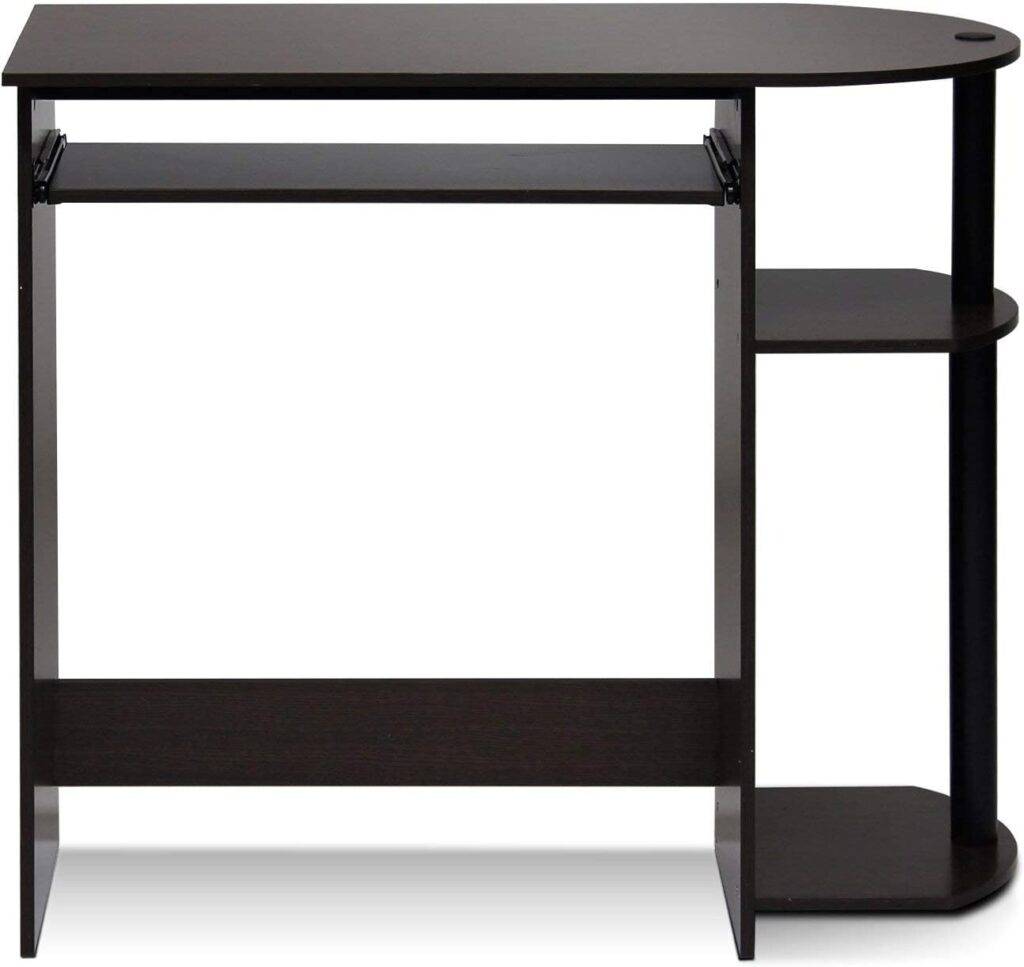 The table is a simple and stylish design that comes in various color options, is functional, and is appropriate for any room. It is constructed of carbohydrate-compliant composite wood and PVC tubes. The table Fits your space and needs, as well as your budget. It can be stable on a flat surface; some assembly is required; please refer to the instructions. The desk's dimensions are 31.50 inches wide by 28.75 inches high by 15.75 inches deep. It will be a perfect fit for your home's style. Go ahead and order from Amazon.
---
7. TOE Tempered Glass Surface Desk For home: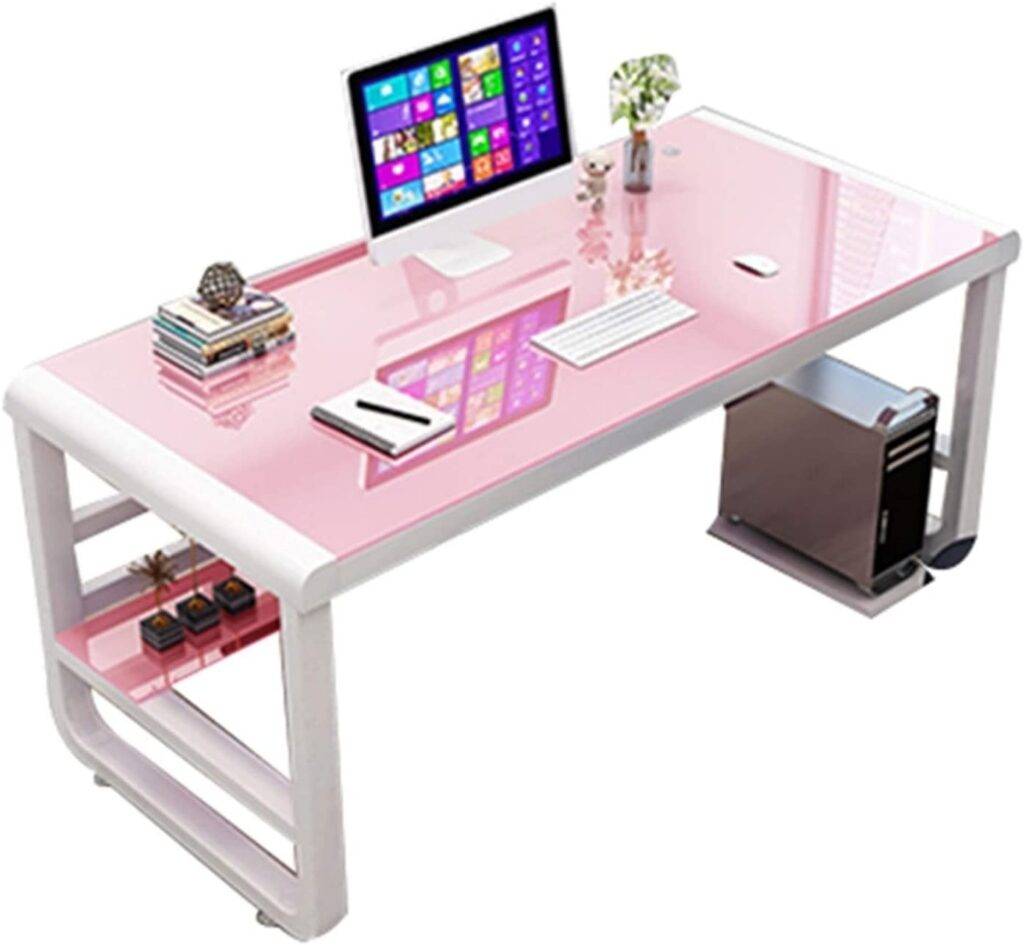 The round corner design of the desk prevents bumps and scratches, which is especially important for children. It has a large space for a computer desk, making it an excellent choice for home office activities such as writing. 29.5″ desk height There is plenty of leg room for rest and storage. It is made of Premium Steel and tempered glass and can hold a computer set and other office tools. It is non-toxic, smooth, and comfortable to touch and lay on the desk. It is simple to clean thanks to the high quality of the wooden board. The computer Workstation Laptop desk is ideal for storing office supplies, tools, and accessories. It saves space and is suitable for adults and children to use in various settings. The desk is a little bit pricy but valuable!
---
8. Target Marketing Systems Wood Corner Desk: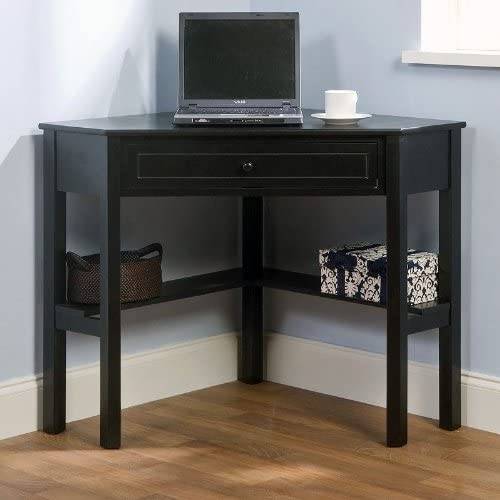 The corner desk is 42″ X 28″ X 30″ and weighs 42 pounds. It arrives with very little assembly required. The little corner writing desk fits comfortably in any house, studio, apartment, or workplace and maximizes space in small places. The corner desk is a versatile piece of furniture used as a workstation or vanity. With its Classic, timeless elegance, the writing desk is ideal for a compact workstation. The corner desk provides ample tabletop area for a desktop display or laptop, as well as one drawer and one shelf to hold any additional goods you may have. The compact corner desk is made of high-quality wood and is sturdy, long-lasting, and simple to clean.
---