Whether you consider yourself a volunteer in an exotic location, a weekend traveler, or a backpacker, having a good travel backpack would be beneficial.
A travel bag should hold your most essential items. Depending upon why you're traveling, your travel backpack will require a strong hip belt, a reservoir, or a detachable daypack. Additionally, you want it to be affordable, light, and packed with features.
These demands might appear impossible, but this is not the case; companies that create outdoor gear have long recognized the need and can meet (and possibly even exceed) it.
These days, you can find travel backpacks with the most unusual shapes and patterns that include anti-theft technology and hold more than 50 pounds of your belongings. Check out the bags we selected that meet the highest industry standards, then decide which one will be your go-to travel buddy.
Important Travel Backpack Features:
Weight
Size and Capacity
Zippers
Front loading
Gear pockets
Weather resistance
Look
1. Basic Ultralight Backpacks: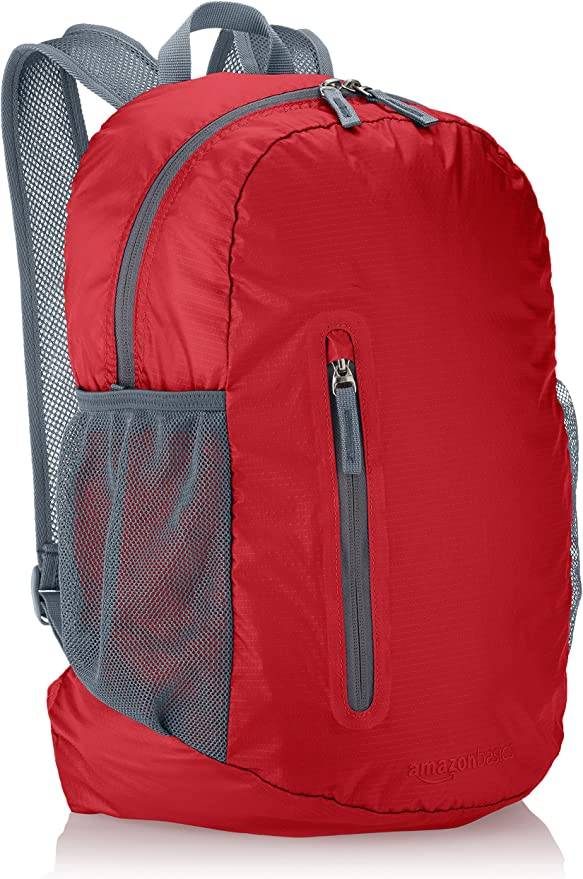 A high-quality carry-on backpack is essential for most travelers but can be expensive. This backpack is where the AmazonBasics line comes in handy! They provide a high-quality product line at a reasonable price. While some travel carry-on backpacks are stylish, they need more functionality and storage space.
Other bags with a lot of internal space are uncomfortable and damage your posture and back due to the heavyweight being carried incorrectly.
The backpack comprises an ultra-light packable daypack with a capacity of 25 liters and a 2-way zipper for secure closure. This bag also has a spacious main compartment, one front zipper pocket, one internal zippered pocket, and two mesh side pockets. Its adjustable breathable straps ensure a proper fit and all-day comfort.
---
2. Osprey Farpoint 40 Backpack: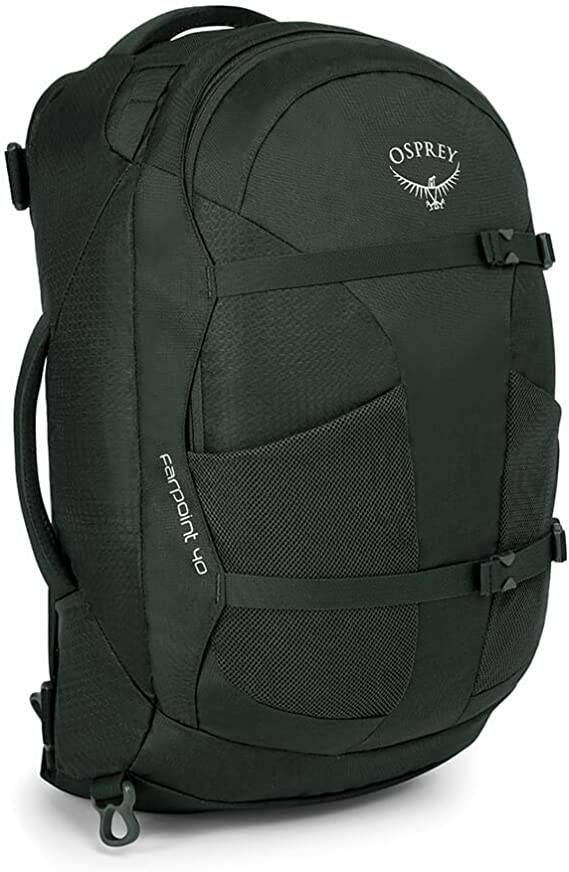 The backpack has a 40L total volume and extensive, lockable U-zip duffel-style access to the main compartment. It has a load range of 20-30 LBS and comes in various colors, such as grey, red, and blue.
It's the most popular backpack for gap year travelers and hostel goers. The front-loading design of the Osprey Farpoint is simple to use and holds a lot of gear. The main attraction, however, is how easy it is, thanks to a fantastic suspension system and straps.
The straps zip away, transforming this backpack into a streamlined travel bag with a padded carry handle. The comfortable hip belt is ideal for day hikes and doesn't look as "boxy" as other digital nomad backpacks. You can wear it on a hike.
---
3. Vera Bradley Women's Performance Backpack: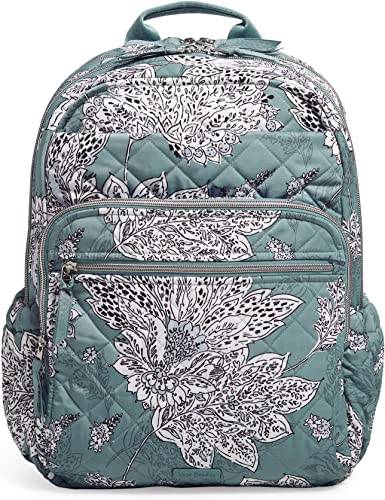 This weather-resistant, water-repellent fabric is sturdy and lightweight, making it ideal for everyday usage. Keep your tech items safe with two internal mesh slide pockets that double as laptop or tablet compartments for work or school – combine that with the zipped top closing and entirely printed polyester lining, and you're ready to take on the day. The XL Campus Backpack is made of quilted, sleek, water-repellent polyester. It has two side slip pockets, a front zip pocket with a concealed front horizontal pocket, the main entry compartment, a front compartment, a laptop compartment, and a secret rear zip pocket so you can travel in style. The XL Campus Backpack is 17 inches high, 11 inches wide, and 9 inches deep, with a 3-inch top handle drop and 32-inch adjustable straps, as well as a trolley sleeve for easy travel.
---
4. Gregory Mountain Products Zulu 55 Liter Backpack: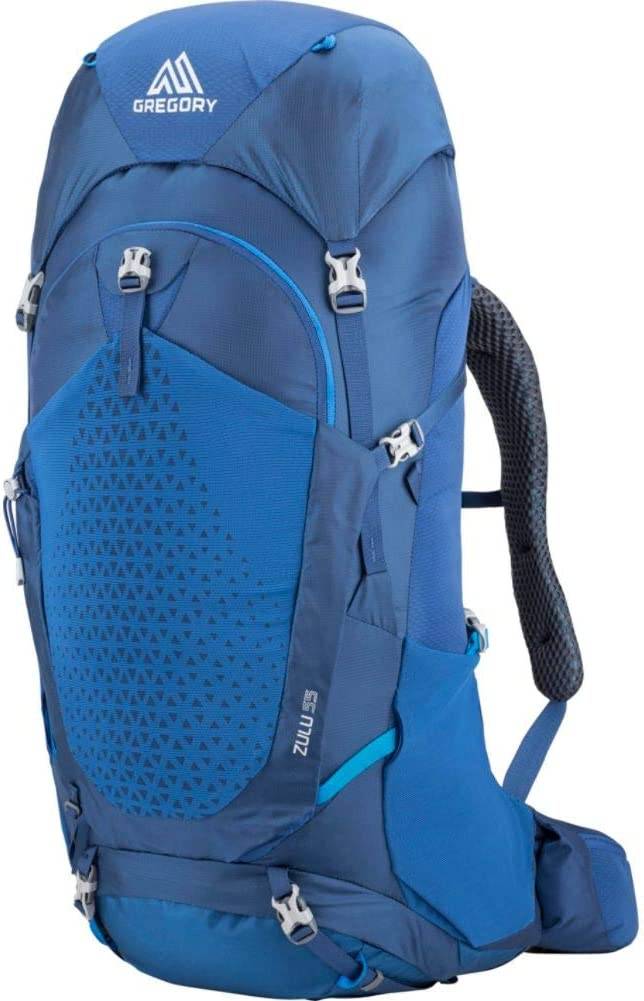 This backpack weighs 3.5 LBS (1.6 KG) with a capacity of 55L. It has a load capacity of 40 LBS and is available in blue. It is an excellent choice for hiking and traveling.
The Gregory Mountain Zulu is a hybrid of a travel and hiking pack. Its cross-flow suspension system distributes your gear weight beautifully, with plenty of airflows to keep your back cool.
In addition to a traditional top-loading pull cord, the backpack has a U-shaped front access zipper that is useful for travel.
The hip belt is well-padded and has two convenient pockets. This unique product is a backpack that can handle a variety of travel scenarios, including overnight hikes.
---
5. Osprey Men's Backpacking Backpack: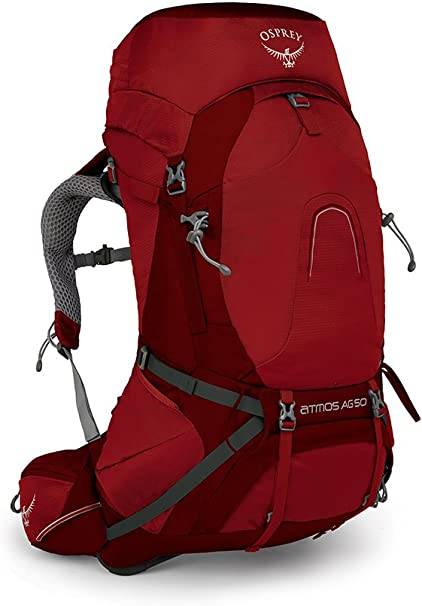 This backpack weighs 4.2 LBS(1.9 kilograms) and has a capacity of 50 liters. It has a load capacity of 40LBS and comes in red, blue, and grey. It is an excellent choice for hiking and travel.
The Osprey Atmos 50 travel backpack is ideal for those who prefer more traditional overnight trekking or camping trips. Its best feature is the highly comfortable AntiGravity suspension system, which aids in the load distribution on your body.
A large front stretch mesh pocket, an integrated rain cover, and a lightweight design are helpful features compared to other hiking backpacks. This is a perfect bag if you plan on doing a lot of adventure travel with gear like a sleeping bag, hammock, or tent.
---
6. Osprey Renn 50 Women's Backpack: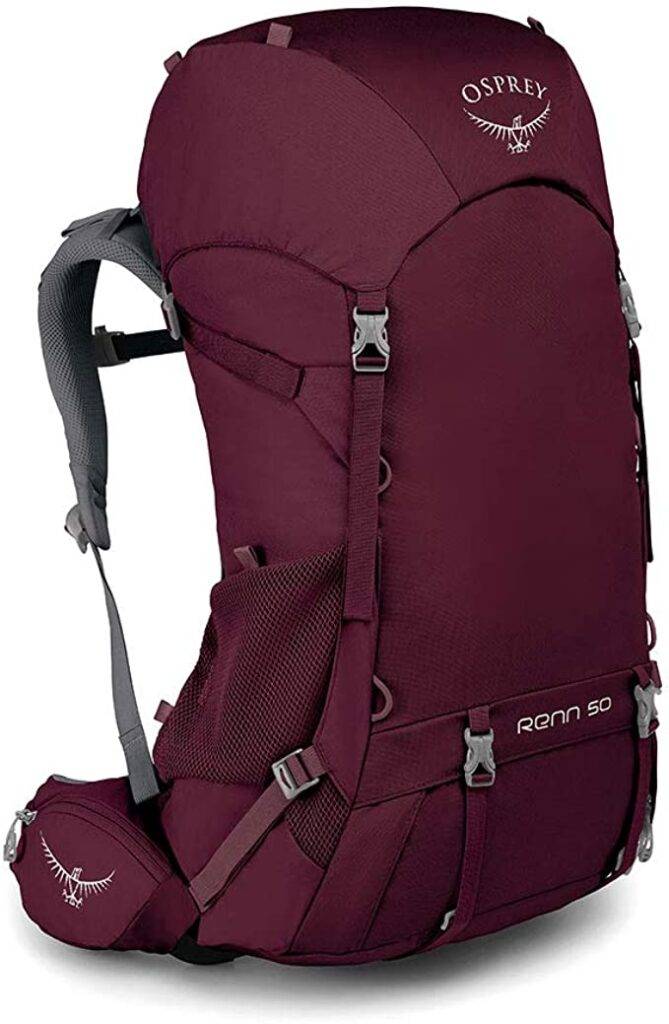 This backpack weighs 4.7 LBS(2.1 kilograms) and has a capacity of 50 liters. It has a load capacity of 50-60LBS and comes in blue and purple. It is an excellent choice for Trekking & Backpacking.
While it is pricey, their attention to detail is unparalleled. The Osprey Women 50 is no different. It's a genuine adventure backpack for backcountry travel. The composite frame and incredibly comfortable hip-belt suspension system are the most exciting features.
Even with a lot of heavy gear, this backpack remains comfortable. The pack itself isn't exceptionally light, but the innovative floating hip belt compensates by carrying weight on your hips far better than others. Don't bring a rain cover because the fabric is already waterproof.
---
7. ASEELO Magical Design Backpack: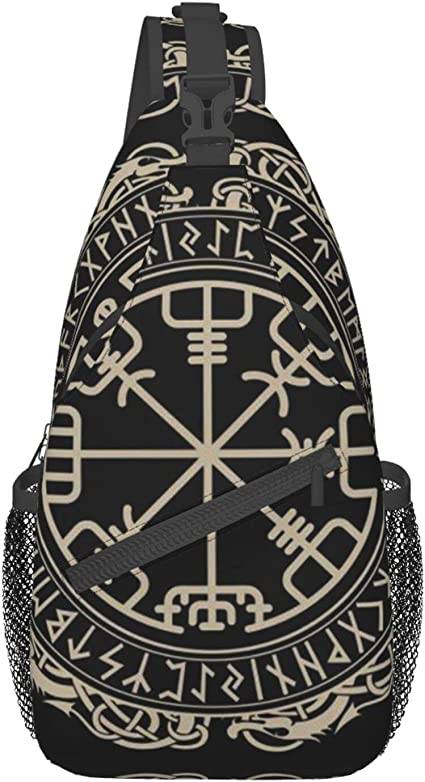 This Men's and Women's Chest Bags Are Made of High-Density, Durable Polyester Fabric That Is Light and Easy to Care For. On both sides, there is a patch bag where you can store your umbrella, water cup, paper towel, and other items. The shoulder strap is light, which helps to alleviate shoulder pressure. The breathable thickened shoulder strap and back plate are light and comfortable, radiating heat without accumulating heat. This backpack is suitable for most people due to its adjustable padded shoulder straps. The Sling Bag Is Very Lightweight, Durable, And Sturdy! Large Capacity Can Fit Many Items, Such as iPad, Books, Mobile Phones, Power Packs, Cameras, Wallets, And Other Outdoor Travel Needs.
At the bottom of the bag, there are two ear buckles. You Can Choose Left Shoulder or Right Shoulder Based on Your Habits, Which Can Relieve the Pressure of Carrying the Bag for an Extended Period of Time. Sling bags for men and women are ideal for short-distance travel, work, and daily use. It can help you free up your hands and make your life easier.
---